DRUGS, YOUTH AND MENTAL HEALTH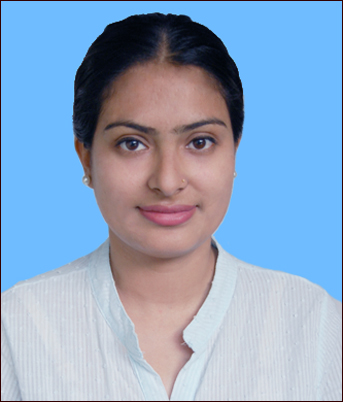 "There is no mistaking it—drug abuse is a planet wide epidemic".
Substance abuse, also known as drug abuse, is the use of a drug in amounts or by methods which are harmful to the individual.
According to the Diagnostic and Statistical Manual of Mental Disorders (DSM-IVTR), substance abuse refers to a maladaptive pattern of substance use leading to clinically significant impairment or distress, as manifested by one (or more) of the following, occurring within a 12-month period:
(1) recurrent substance use resulting in a failure to fulfill major role obligations at work, school, or home.
(2) recurrent substance uses in situations in which it is physically hazardous.
(3) recurrent substance related legal problems. (4) continued substance uses despite having persistent or recurrent social or interpersonal problems caused or exacerbated by the effects of the substance.
According to UNODC World Drug Report 2021, around 275 million people used drugs worldwide in the last year, while over 36 million people suffered from drug use disorders.
The report further noted that most countries have reported a rise in the use of cannabis during the pandemic.
The United Nations international drug control program has estimated the number of cannabis users worldwide to be 141 million people.
In Asia, over the past two decades there has been an increasing trend towards drug use, often involving experimentation with more than one substance, among youth in and out of school.
In the same way, drug abuse problem has become very serious in Nepal. Particularly, the urban and sub-urban areas of Nepal are susceptible to sale and abuse of drugs.
According to Nepal drug users survey 2076, the number of current drug users are 1,30,424 in Nepal, among them (93.3%) were male and (6.7%) were female. As per survey, 76.2% drug users were age below 30 years and the highest proportion of drug users were reported in Bagmati Province (35.6 %) and the lowest proportion in Karnali Province (1.4 %).
The burden of substance abuse amongst the youths has increased worldwide including Nepal. The prevalence of drug-use and abuse among Nepali adolescents is 10%, and more than three quarters (81.2%) of illegal substance users responded that they had started before 20 years old. Adolescence is a time of significant growth and development in the brain and may have various adverse effects by drug-use in a wide variety of areas such as learning, interpersonal, cognitive and language, and emotional development. In particular, use of drugs before the age of 14 increases the likelihood of experiencing depression, suicidal thoughts, attempts and psychopathology.
There are so many causes which push youth in drug dependence, in the context of Nepal these push factors include peer pressure, curiosity and the lack of awareness (UNODC, 2013). Other risk factors for youth drug abuse are stressful life events, genetics, lack of parental supervision and monitoring.
Moreover, being a multi-ethnic, cultural, religious, bilingual society and has diverse customs some substances such as alcohol and marijuana are socially accepted in Nepal. As a result, the production, sale and consumption of alcohol are increasing in Nepal, which caused high rate (17.4%) of alcohol use among adolescents.
Young people who persistently abuse substances often experience an array of problems, including academic difficulties, health-related problems, mental health issues, poor peer relationships, and involvement with the juvenile justice system.
Most of the psychoactive substances influence mental health by impacting on mood, thoughts, feelings and behaviors, thus, many individuals who develop substance use disorders are also diagnosed with mental disorders, and vice versa.
Research suggests that over 60 percent of adolescents in community-based substance use disorder treatment programs also meet diagnostic criteria for another mental illness. Likewise, 37 percent of alcohol abusers and 53 percent of drug abusers have at least one serious mental illness. Mental health problems such as depression, developmental lags, apathy, withdrawal, and other psychosocial dysfunctions frequently are linked to substance abuse among adolescents. Marijuana use, which is prevalent among youth, has been shown to interfere with short-term memory, learning, and psychomotor skills. Motivation and psychosexual/emotional development also may be influenced (Bureau of Justice Statistics, 1992).
Youth with a mental health problem and substance use disorder must treat both issues. Treatment for both mental health problems and substance use disorders may include rehabilitation, medications, support groups, and talk therapy.
---